WATERMARKING
Fast, streamlined
watermarking
Protect your releases from leaks with DISCO's watermarking. Enjoy peace of mind with a couple of clicks.
All your team in one place
Now you can watermark your files in the same place you do all your other work. Get your teams on the same page, and save time and hassle.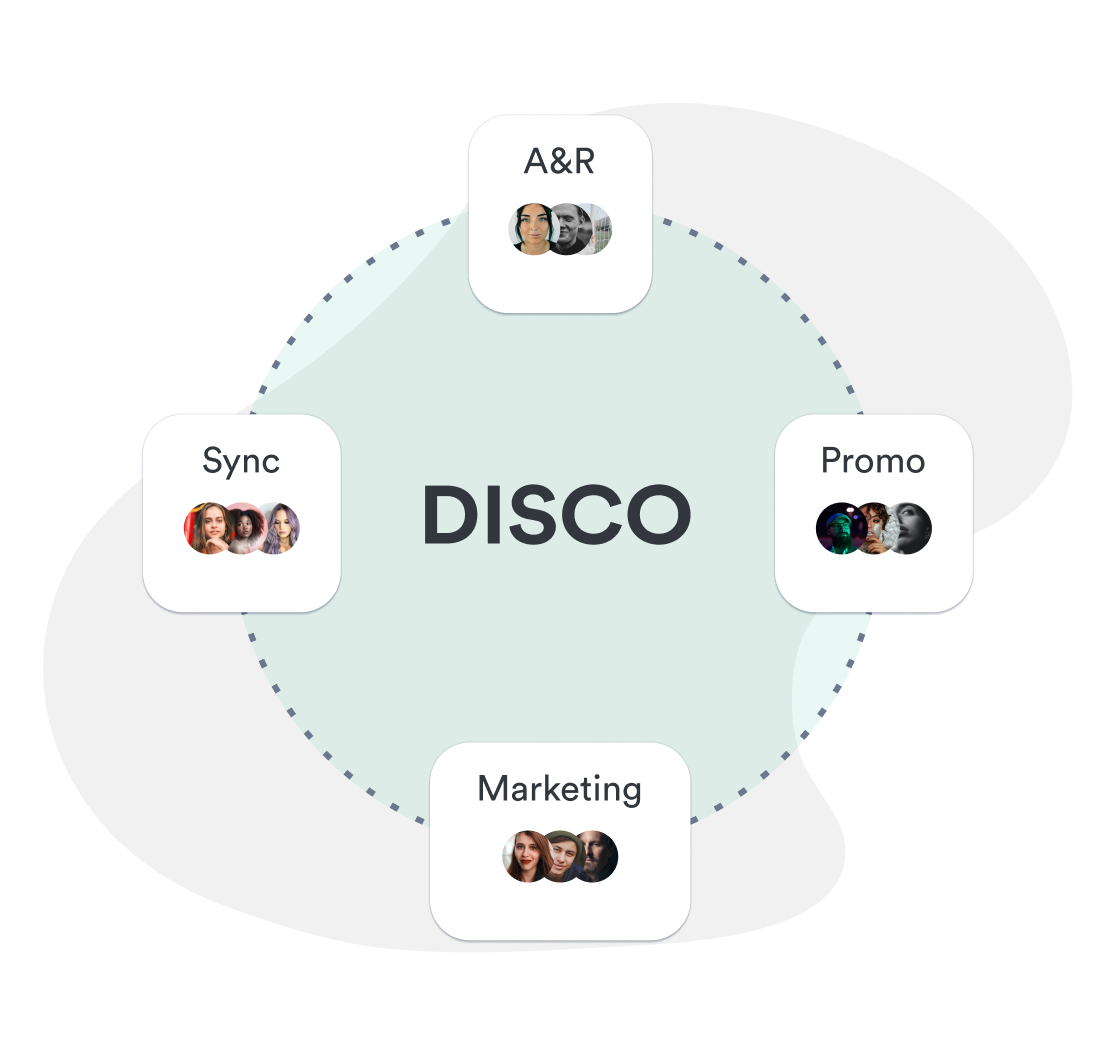 Stop wrestling with clunky watermarking tools. Create great looking promos, secured with best-in-class watermarking.
Secure and inaudible
DISCO's watermarks are inaudible, and are resistant to attempts at re-encoding.
Trace leaks 24/7
Run leak traces any time, and get results right away.
TRACK
SHARED WITH
LEAK TRACE STATUS

Lindsey Workman Ableton

Kaiya Rhiel Madsen

...

TRACE UNDERWAY

Emery Donin North

Adison Rosser

jan@colorred.xyz

TRACE COMPLETE

Allison Dorwart from de la Cruz

James Stanton

jan@servicing-studios.com

TRACE COMPLETE
Revolutionize your music workflow with a free trial.